Our services
see what we do
We are the backbone for your company. We are that one push you need to start your Business. We are the ones who will help you with all needed IT equipment to ensure YOUR BUSINESS runs smoothly. We rent you the much-needed equipment. We understand your need, we understand your company, we understand the Business. And we provide needs of systems or projectors or printers for your home as well.
Desktops are inevitable part of your business. Whether you have a small business, or a large one; whether you have wholesale shop or a retail one; or you are just a start up, or at home. Desktops are something which are must.

Buying them are not only a hassle but a huge investment, And It is not only buying, maintain them with latest updates, antivirus, patches, and so if really time taking.

So, the best solution is to rent it. We have a large collection of desktops in Chandigarh

Choose the model you like, confirm a number to us and we will get them delivered on your doorstep.

Live the hassle free life with our computer on rent services.
Not all work can be done being fixed at a workstation. Mobility is important. Making presentations to clients or showing them some demo, you need to be resourceful.

Having laptops makes things simpler and easy.

What best than our wide range of available laptops, in such situation.

Rent the ones you prefer and mesmerize your clients with your fast paced work. Now when you need not have to work on investing on laptops, you certainly can invest more time and money in work.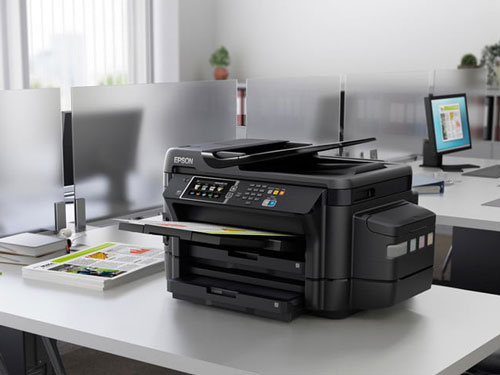 Black and white or colour; printers are must. Important documents, Bills, Invoices or simple tickets and school projects. Home or shop or Office having a printer makes your life simple and comfortable.

So don't think a lot, give us and call and let us know your requirement we will suggest best printer and come and get it set up wherever you wish. After all we know how important printers are. We also, take care of maintenance and servicing of printers
Client presentation or meeting or the going trend of smart classes, projectors are must.

They can make everything easy and just project whatever you want and start.

However, why to buy projectors and block a chunk of money. Renting it out is simple option. Just connect with us and we will provide you the best projector.

Easy and simple and affordable. Our technician will install it and explain you how to use it as well. So you are set, just rent and flash it!
Uninterrupted power back up is must for desktops. They ensure the system doesn't get impacted by sudden power loss. In an unlikely event of power supply loss when you are in mid of a important document creation or presentation, UPS Inverter saves the day. It gives you enough time to save your work and prepare for any back up if need.

So rent our UPS Inverter. We will install UPS inverter and set it up. In case of any power supply cut, the inverter will be active and ensure there is uninterrupted power supply to your system.

Easy, Right!
During past years
we worked for